The bike is checked, the panniers packed (and unpacked and things discarded and repacked), the flags are made.

On the way to the station (by car I'm slightly ashamed to say, but it's 30 tough miles to the nearest station) we saw this beside the road: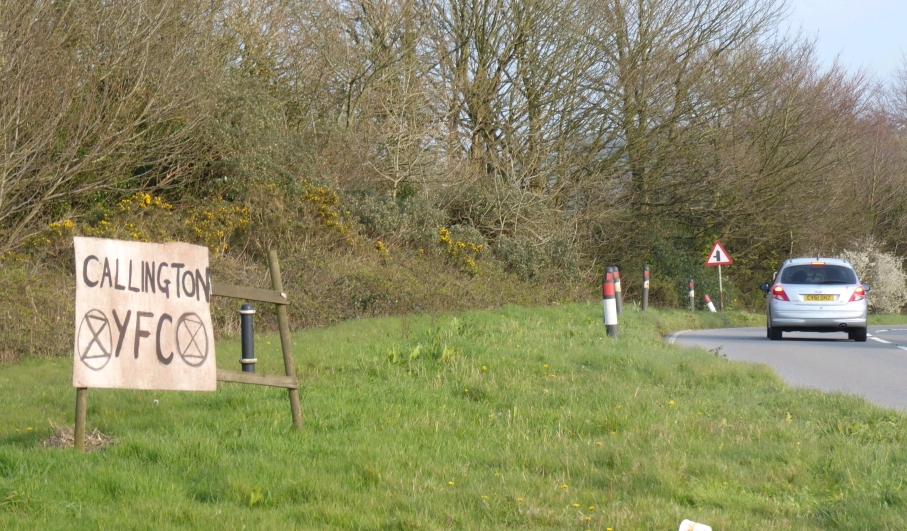 The train was one of GWR's new IET 5 coach sets with quite the worst cycle provision of any UK train and frankly a disgrace for a brand new train design. GWR should be deeply ashamed; by comparison the old HST's were brilliant. The guard was very helpful, and apologetic. Apparently many many people have complained – I will be adding my own voice to that.
Still we got to Truro where Ewan and I met up, having been on the same train but unable to meet on the train owing to overcrowding (5 coaches instead of 8). The train down to Penmere, and old diesel set, was fine and Euan met us on the platform.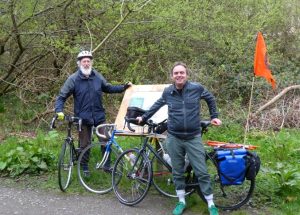 So we paused in Tregonney Woods, which Euan helps to manage as a volunteer, for a first picture of the three bikes.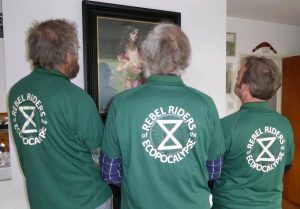 And then Euan produced the free Polo shirts which he had had printed up, and an excellent chilli before we retired to the Beerwolf for some interesting beer. Atlantic Brewery Bletted Medlar in my case which I found really pleasant – and an unusual new use for my own medlars perhaps next autumn.
Tom, Jo and Jenna join us for good talk – hoping to see them all in London next weekend.
And so to bed, promising to return to further browse the stock in the bookstore 😉