Here's the first draft of the route from Falmouth to London with proposed stage towns.
Anyone stumbling across this during Feb/March and interested in joining or joining up other rides or doing something in one of the stage towns should contact me by phone/text on 07736 741268 or email rogerco at riseup dot net.
If you are part of XR and coordinating a ride you should be aware of the RebelRiders project on XRBasecamp – email me for access.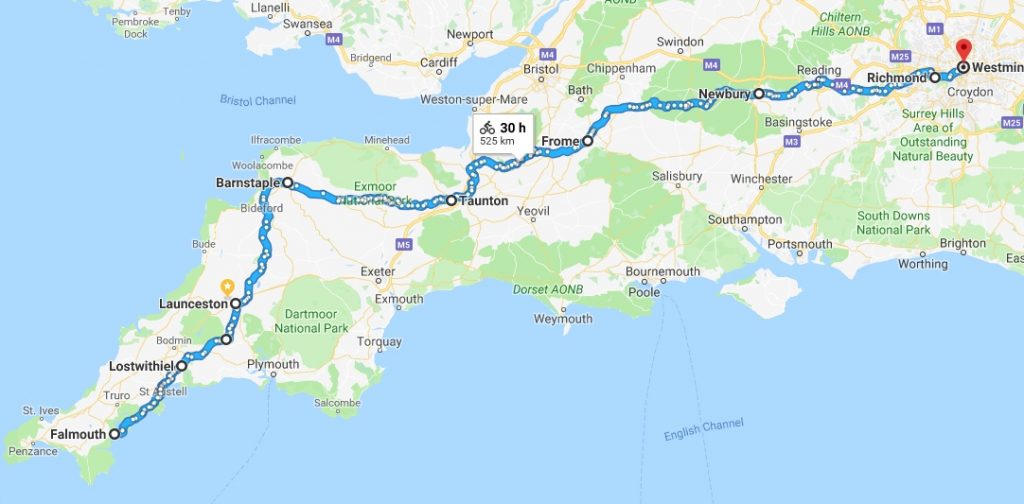 Details of timings and routes into and out of stage towns will appear in due course.