Monday 8th April.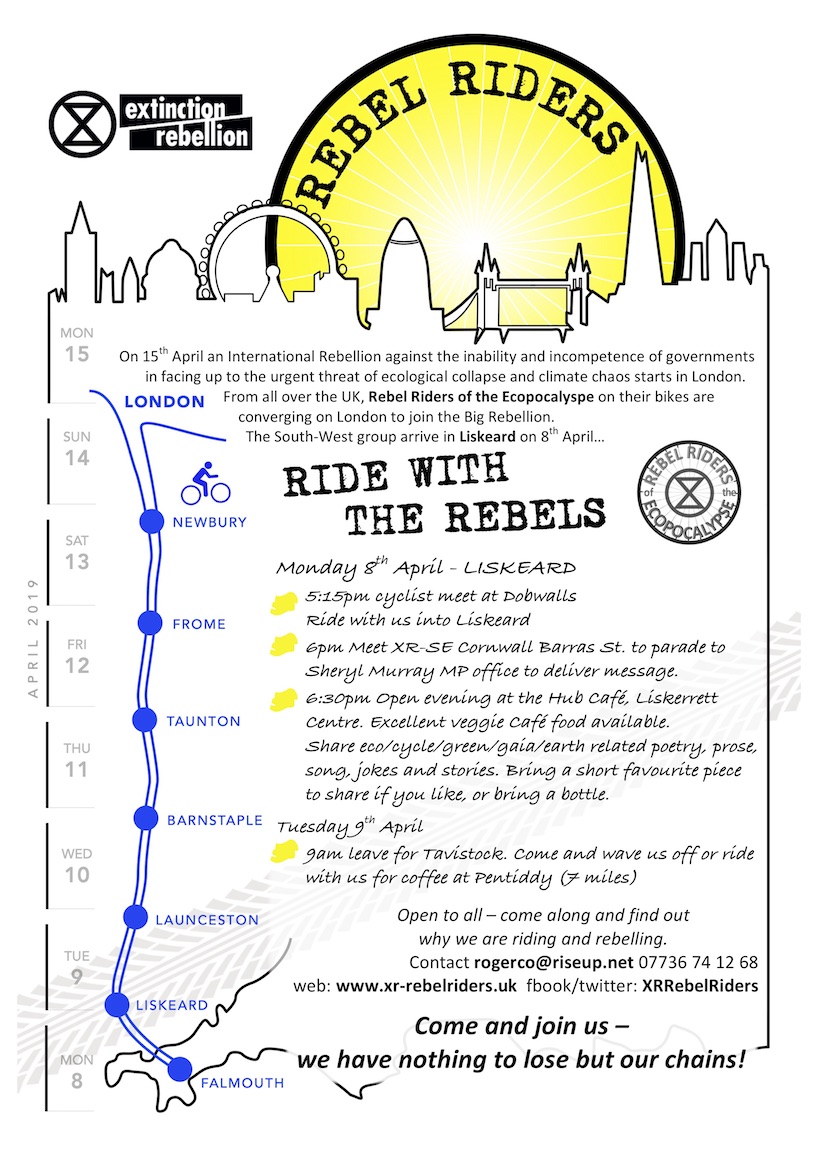 Cyclists will arrive Barras St from direction of Station Hill about 5:45.
Meet them with banners, placards, noise-makers.
Process round to Sheryl Murray MP office to serve notice of rebellion, deliver Extinction Rebellion demands, and remind her of her duty to represent her constituents first and her party second.
Continue back to the Hub Cafe, Liskerrett Centre, for food and refreshment and an evening of tales of cycling and why we are riding, and sharing of poems and prose, quotes and jokes that we find inspiring – bring your own contributions – a favourite poem to read or story to tell on the general theme of ecology, rebellion, weather, life, the universe and everything.